In my Inbox this morning was an email from one Alexandra Nichitean with two photos and a link. Both photos are presumably from the ORT in Czernowitz. The one of the girls on the steps we have posted before, but the Chess game photo is new: Perhaps someone can identify people in this photo?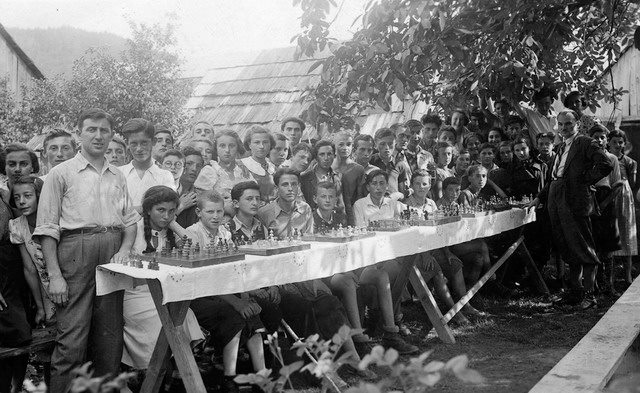 This chess photo and the photo taken on the steps of the ORT in Czernowitz are part of a collection of 28 very interesting photos accessible through the link directly below:
http://www.facebook.com/media/set/?set=a.385347164883802.95502.183296198422234&type=3
I believe the remaining 26 photos are all from Bessarabia, but I don't know that for sure
The source of the collection comes from: http://www.ozet.ort.spb.ru/ Which contains hundreds of photos and a wealth of other information about the ORT (in several languages).
jerome