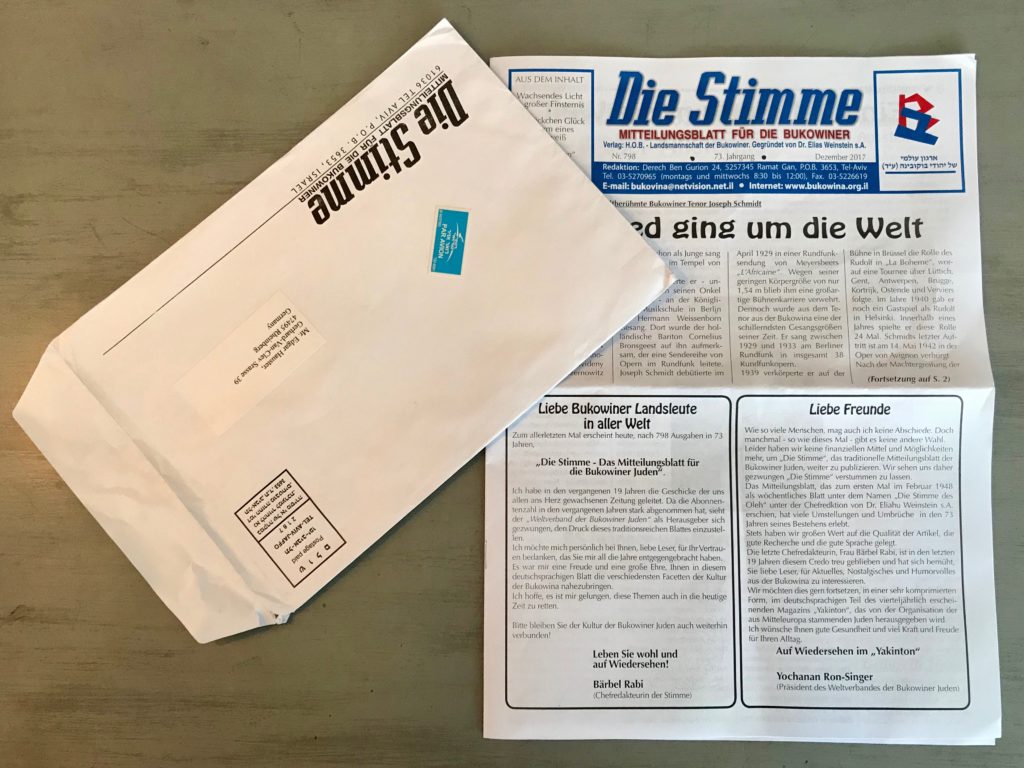 Bukovina's longest-running – and only remaining – Jewish newspaper, Die Stimme [The Voice], printed its final edition for December 2017. After 798 editions over 73 years, "Die Stimme", once founded by Dr. Elias (Eliahu) Weinstein, the former publisher of the Czernowitzer Morgenblatt,
http://hauster.blogspot.de/2013/01/elias-weinstein-eyewitness-of-holocaust.html?m=0
lapses into silent. "It's sad but inevitable," stated both Bärbel Rabi, the editor in chief of "Die Stimme", as well as Yochanan Ron-Singer, the president of "The World Organization of Bukovinaian Jews". Really sad, since there's a lot of history, a lot of wonderful people over the years and for German reading Czernowitzers/Bukovinians an era comes to its end.