From Corinne Schimmer:
[click on photos to enlarge]
Corinne is trying to find anyone who knew her father, Hermann Schimmer, from Czernowitz.
The first photo, front and back were taken in Gimmaziul Mirou Costiu (?) in 1936/37. Corinne says: " My dad wrote the names on the back: he is in the third row [5th from the left]".
Front:


Back: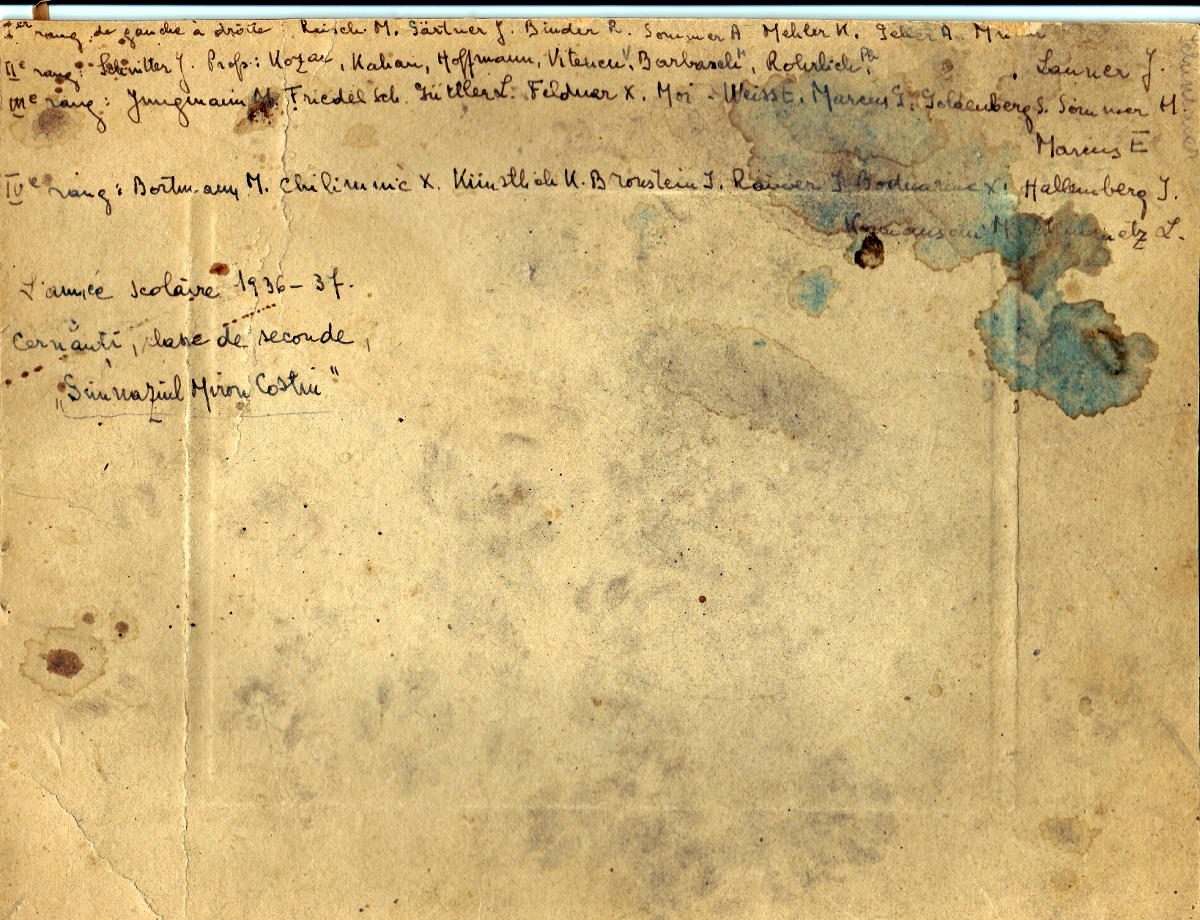 The second photo is of Class 1935 My dad is second from the right in the front row:

The last photo is of my grandmother born Eva Hilsenrathe. It would be great if anyone could remember a name or anything!

Corinne Schimmer,
Caen, France